Posted On: December 9, 2013 | Posted By: Sonja | Filed Under: Heineken Cup, Playing
Jonny Wilkinson paid a glowing tribute to Exeter Chiefs after the Devon side pushed the Heineken Cup holders all the way at Sandy Park.
England's 2003 World Cup hero and Toulon's captain revealed his admiration at the style of rugby the Chiefs are playing, and felt his team had been somewhat fortunate to snatch a win.
"It was a very tough game, but it was what we were expecting, having watched Exeter and the way they have been getting on," Wilkinson said.
"It is fabulous to see the way they are playing the game, but also the strength with which they are able to compete with, and beat, so many teams. A lot of people praised the battle they put up against Clermont last season, but it is no longer about that. These guys are beating teams day in and day out and they are playing great rugby in doing it.
"It is magic for English rugby that there is an example like Exeter, with guys from one to 15 showing skills and playing in that manner, and it is something to learn from, and certainly as a team we will be learning from what they are doing, and growing from how hard it is to play against them. It is great for us, for European rugby, and it is great they are doing that down in Devon. It is a fabulous place, with fabulous support, and long may that continue."
The two sides meet again at the Stade Mayol on Saturday, when Exeter realistically need a win to keep their hopes of topping Pool Two alive, and Wilkinson is expecting another very tough battle.
"We know we have got to prepare very well to play Exeter next week because we have seen what they are capable of and they will be incredibly tough again," he said. "If a few balls hadn't gone down for them, and if the rub of the green had gone slightly differently, we know we would have been in a very different situation right now, and I wouldn't like to be doing this again."
Wilkinson had an uncharacteristic off-day with the boot, missing his conversion of Florian Fresia's fourth-minute try, before being off target with three out of four penalty shots at goal, though the wayward efforts were from close to halfway. He passed the kicking duties to Matt Giteau late in the second half, with the Australian adding another three-pointer, before Wilkinson banged over a drop goal five minutes from time to give Toulon some welcome breathing space.
Opposite Wilkinson for much of the game was England Under-20 fly-half Henry Slade, who replaced Gareth Steenson midway through the first half after the Irishman suffered shoulder and neck injuries in a marginally late tackle by the giant France centre Mathieu Bastareaud.
Steenson slotted two penalties before going off, while Slade knocked over a superb kick from the touchline in a fine personal performance, to give Exeter a 9-8 interval lead.
The 20-year-old admitted that it had been a "dream come true" to be on the same pitch as Wilkinson.
"It was awesome playing against him," he said. "I have watched him for years and it was good to come up against my childhood hero.
"He had a tough day with the boot, but I am sure it was just a one-off for him."
Share on Facebook
Posted On: December 8, 2013 | Posted By: admin | Filed Under: Uncategorized
A big Happy Birthday to Sonja!! We hope you have a fantastic day.
Love everyone at Wilkofans xxx
Share on Facebook
Posted On: December 7, 2013 | Posted By: Sonja | Filed Under: Heineken Cup, Playing, Toulon
Fly-half Jonny Wilkinson, who had already missed 11 points, landed a 30-metre drop goal five minutes from time as holders Toulon moved to the top of Heineken Cup Pool Two with a 14-9 win over Exeter.
However, the game was costly for the French side, who lost Bakkies Botha (cut head), fellow Springbok Bryan Habana (hamstring) and Craig Burden (arm) to injury in the first half.
Exeter boss Rob Baxter kept faith with the same starting line-up that lost 21-16 at Bath in the Aviva Premiership, with the only change coming on the bench where James Hanks came in for Don Armand.
Toulon retained just four of the side that started the 23-0 defeat at Stade Francais in the Top 14, with Wilkinson coming in at fly-half to lead the side and Steffon Armitage coming into the back row.
After a minute's silence held prior to kick-off following the death of Nelson Mandela, Exeter wing Jack Nowell was forced into touch just short of the line. Referee Alain Rolland had been playing advantage and pulled play back for Gareth Steenson to land the opening penalty.
Toulon, victorious just once on the road all season, hit back immediately as hooker Craig Burden made the important break before lock Ali Williams offloaded to loosehead prop Florian Fresia, who bulldozed his way over.
Wilkinson was unable to convert from wide on the right but, when flanker Ben White was penalised for not releasing, the former World Cup winner found his target five minutes later from the left.
Steenson, who took a heavy tackle from Mathieu Bastareaud early on, reduced the arrears just before the midway point of the first half before being replaced by England Under 20 fly-half Henry Slade.
The Chiefs, beaten in their previous three domestic matches, were then forced to soak up a period of pressure close to their own line before Nowell pounced on a loose ball – but the winger's kick ahead was too strong as the ball went over the dead ball line.
Slade quickly settled with an excellent long kick to touch before weaving his way through the Toulon defence. Then, after a couple of phases of play, he appeared on the other side of the pitch – only to be stopped short by Wilkinson.
Five minutes before the break the 20-year-old Plymouth-born half-back nudged the Chiefs into the lead with a penalty from out wide after the visitors were penalised for a crooked feed at a scrum.
Wilkinson attempted a long-range penalty from just inside his own half, with the wind at his back, which fell well short – and a minute later he again failed to find the target.
Just before the hour mark Wilkinson was short with a 50-metre penalty attempt from the opposite side of the pitch to the previous two, then full-back Luke Arscott had to race back to stop wing Alexis Palisson claiming a touchdown.
Wilkinson was stopped just short of the line before Toulon worked the ball wide through centre Matt Giteau and full-back Drew Mitchell to replacement wing Rudi Wulf – who reached for the line but was adjudged by the TMO to have had a foot in touch.
Despite the capacity crowd at Sandy Park chanting 'we want Jonny' Wilkinson handed over the kicking duties to Giteau, whose three points put Toulon back in front to set up a tense final 15 minutes.
Wilkinson found the mark with his late drop-goal and although the hosts battled on they could not find any more points – paying the price in the closing stages when they gave away another penalty when 15 metres from the line.
Share on Facebook
Posted On: December 2, 2013 | Posted By: Sonja | Filed Under: Playing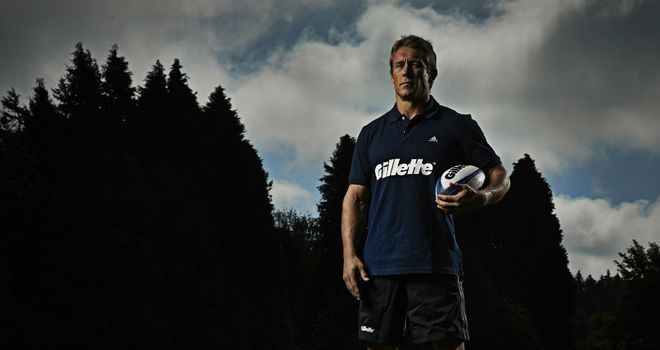 "Growing up has a natural order to it", so says Jonny Wilkinson during a discussion about what the future holds for one of the most iconic figures to emerge from English sporting circles in the past decade.
Reading between those lines, and taking into account the mental and physical battering he has endured throughout the most distinguished of playing careers, you might get the impression that, at the age of 34, the No 10 jersey is ready to being hung on the peg for the last time.
It is, however, while speaking with a man whose life changed immeasurably 10 years ago with one swing of his right boot that you get the feeling the curtain may never come down for a man who continues to eat, sleep and breathe rugby.
It is that all-encompassing, almost obsessive compulsive, mentality that has taken Wilkinson to the very top of his chosen profession – to World Cup finals, 91 caps for his country, close to 1,200 international points, major individual accolades, Heineken Cup triumphs and a standing as a professional performer who transcends the sport in which he competes.
There does not appear to be any 'off switch' when it comes to Wilkinson, and he would not have it any other way – after all, he has dedicated his life to being the best. Countless hours have been spent on wind-swept and rain-sodden playing fields across the globe in desperate search of that one per cent that offers him the much-fabled 'edge' and carries him above his rivals.
He is still going through those same motions now. It has become habit. The fix to an addiction which gripped him many years ago and has offered unimaginable highs and gut-wrenching lows.
"We play a game on the Saturday," Wilkinson tells Sky Sports during an event to promote UK coaching as part of Gillette's Great Start program. "I am wrecked on the Sunday and then Monday morning I find myself walking out onto the field with a bag of balls on my back and thinking, 'What am I doing, I never even decided to do this, I have just suddenly found myself here'. It's almost subconsciously I just want to keep moving, I want to keep getting better and I want to keep doing it."
This penalty-kicking, try-saving, tackle-making machine of a man is showing no sign of slowing down and intends to squeeze every last drop out of an adventure that has taken him from Newcastle to Toulon with some rather memorable cameo appearances made at Twickenham, Sydney and Dublin along the way.
"That's why that voice is so strong at the moment," he says. "Toulon – this place, these people, this atmosphere, this team, this ambition – it's everything and to have that opportunity is amazing. For me to have it at this stage of my career, is something that I don't want to short change, I want to make the most of it and make sure I give everything I can to try and make it a success."
Wilkinson is, however, starting to 'blur the lines', as he puts it, when it comes to the playing and coaching worlds. The desire to play, and to play at the top level, burns as bright as ever, but there is a realisation that he – even Jonny Wilkinson – cannot go on forever.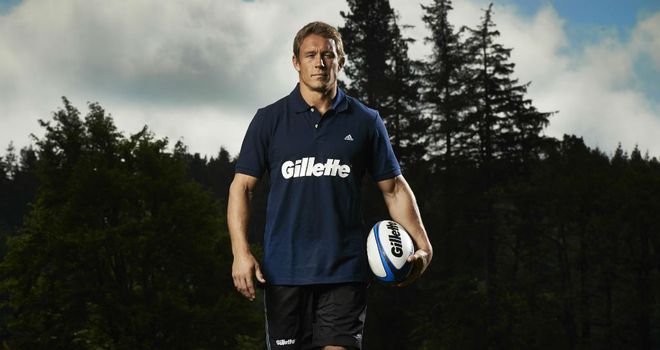 When that day comes, walking away is not an option. Time will be taken to come to terms with the fact that no longer will he be putting himself in the firing line every week, but the transition from frontline to touchline will be made as seamlessly as possible.
"I think taking time away is hugely important, doing something different is hugely important," he says.
"I need to consciously fully grasp the fact that I'm no longer playing at that point and when I'm stood on the sideline I'm not itching to get on. But, at the same time, I think the time away needs to serve as a beginning of the research angle and the learning process.
"When I started at Newcastle Falcons at 18, it took me God knows how long to just get a grip of what other guys were doing and what the game was about. Thinking just because you've played the game means you can become a coach is probably the biggest mistake there is.
"Coaching isn't about playing rugby, it isn't about taking what you did when you were playing rugby and showing other people how to do it, coaching is about support, man-management, it's about language, it's about all kinds of things – structuring sessions through to understanding acquisition of skills, mental fatigue, it's about understanding personalities, everything. I think that is going to take time.
"That journey for me has started but it hasn't really started because when it's all you do, and you take the responsibility for someone else, what they do on the weekend becomes your responsibility. That's a fair amount to take on and the last thing I want to do is let someone down. I really need to get to grips with what that means for me, being a coach."
It is a safe bet that Wilkinson will throw himself head-first into that challenge when it becomes his day job, rather than his bit on the side, and he believes his game – even at this late stage – may have benefitted from the fact that he is already taking small steps down that particular path.
"I've been doing a bit of coaching at the moment, individually with the younger guys or any guys that have asked me. I've started to move along that road already, but it's helped my play as well," he says.
"It's offering me the opportunity to think about things without directly thinking about them for myself. Often when I kick, I kick on my own. I used to hate kicking with other people because I didn't like the invariables – I wanted to know I do this many and I wanted an almost sterile environment for doing my own stuff. But now I'm constantly working alongside other guys, I'm learning from watching them and learning from talking to them as well as trying to help them along.
"Those two paths have definitely crossed a while ago and it's not a case yet, but it's one I can see fairly soon when the coaching path becomes the stronger one, for sure. I think that's the time to think about moving on. But for the moment, we are all helping each other along quite nicely."
But what of this 'break'? Where does he go? What does he do? How do you fill the void when the one thing you have spent your entire adult life doing is taken away?
The NFL has been mooted in the past, with it no surprise to learn that one of the most deadly dead-ball kickers in the rugby world has attracted admiring glances from the giants of gridiron. Such a switch would appear to still make sense – forming part of a special team on an American Football roster would place considerably less strain on his body than continuing at Toulon.
Wilkinson admits there is an appeal there, and that it is something he has considered in the past, but feels any time he spends working in the States will purely be fact-finding led – as he seeks the input of other professionals who may be able to offer him that edge again. Nothing ever changes.
He says: "I have thought about that a little bit and what else I might do. But I'm definitely going to keep an eye on it (rugby). I will be kicking balls about, I'll be passing balls around, looking at the game and thinking about the game, for sure. But there are no immediate plans to do anything crazy different, apart from take a break. I've never really had a break, despite having three-and-a-half-four-years of very interrupted rugby through injury. I've never had that break that people have when you stop playing. That's something I've really got to understand, life without that and what that's like.
"I have thought about the NFL a bit and would love to go over to America and learn from those guys a little bit and mess around a bit and see what that's like. But, for me, when I give up rugby it will probably be because I'm too tired to do anything.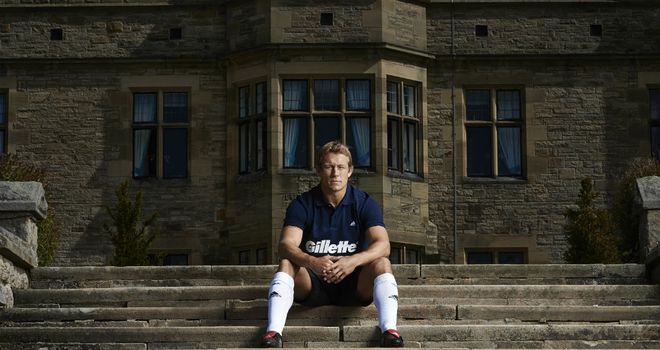 "I need to see the transition as one door closing and a very attractive one opening. Everyone worries about how are you going to find a substitute, how are you going to replace all of those feelings that are pretty unique to professional team sport at a high level, but that will always be difficult. At the same time, it's about adapting and changing with who you are.
"You have to understand that while playing rugby team sport is fabulous – there is nothing better than it, in my opinion – but at the age of 42 it's not quite the same. Growing up has a natural order to it and you are pulled in certain directions to what you want to do.
"I think that's the key, listening to your body. For me, at 34, I'm getting some voices in my ear about coaching, my head is telling me some strong words about that, and I'm getting some strong words about playing and trying to get better all the time.
"I'm starting to get a few as well that it would be nice at the end of my career to go and have a little break, reassess and spend a bit of time with people that I haven't spent that much time with. I'm just trying to listen out to get the right message. At the moment it's a strong one in terms of playing and getting better, but there are some interesting ones coming in as well that I'm certainly going to explore at the right time."
So, with no 'crazy different' decision set to be taken, how does Wilkinson go about ensuring that the next door he enters leads to further success? He is not a man to do things by half and will demand of himself that he is the best coach he can be, that his methods and advice are helpful in the development of the stars of tomorrow.
Fortunately for him, he has worked with some rather special coaches in his time – some of the finest tactical brains ever to pick up a clipboard and some who have taken rugby to a new level with their willingness to embrace the technologies of an ever-evolving world.
"I have worked with some fantastic people," says Wilkinson. "With Blacky and Dave Alred, guys who have been throughout my career the guys I have leant on – Dave as regards to skills and the mental preparation in training and getting the best out of practice and Blacky with regard to just the holistic sense of performance, motivational, psychological, everything. I have been massively, massively privileged to have that opportunity and it's been amazing.
"Now, a lot of my understanding will come from these great experiences. My experience as well of playing alongside some great people, understanding what they need, understanding the person himself, and that's the difference when you talk about these guys like Dave Alred and Steve Black, they go to that level when it's not just about a number, it's not just about the number on the guy's back or what people tell you about them – it's about finding out yourself and getting to know the guy deeper than he kicks with his right foot and he prefers to do this, he weighs this much and can run 100m in this time, but actually get to know what drives him and what he needs.
"When he says he feels okay, what does that actually mean? Does it mean he feels terrible? Understand and learn how to get the best, and that for me is the key – you are dealing with individuals. Blacky and Dave, Blacky especially, spend so much time bespoking everything to the individuals and understanding that we are all different even if we play the same position, even if we look the same. We are all completely different because of how we're structured and how we're wired mentally and physically and also how we see the game. There is a lot there that I would love to take on. The thing that these guys have shown me is that your job is never done, you can get better by going off and researching and looking a bit further for where the next game is."
He added: "A great coach, what he does is that he allows players to shoot as high as they can possibly get whilst bringing the floor up underneath them, so they are jumping higher to the marks and when you climb higher and higher up the scale it doesn't necessarily mean that you've got further to fall when it possibly goes slightly wrong. That's what great coaching is, it's about great support, it's about information.
"The best guys can do it all – they can provide the how to's as well as just being good people, good supporting people and getting to know people and giving these people a chance to feel great about themselves. You provide information which gives players power to do their job well, but then you support them which gives them confidence in themselves and their ability to go out there are shoot for 10 out of 10, rather than going out without the support and thinking they will try and hang in there at seven or eight without making any mistakes."
Wilkinson has very much been a 10 throughout his playing career – in more ways than one – and it is safe to assume that he will settle for nothing less than hitting that mark again when the day comes to open a new chapter in one of the most intriguing sporting tales ever told.
Share on Facebook
Posted On: November 24, 2013 | Posted By: Sonja | Filed Under: England, Playing, Top 14, Toulon, World Cup 2003
Ten years on from the night when that drop-goal turned England into rugby's champions of the world, Jonny Wilkinson says he is finally at peace with the achievement that, inevitably, will define his life.
Almost from the moment his kick dramatically condemned Australia to defeat 20 seconds from the end of extra time in the 2003 World Cup final in Sydney,
Wilkinson has spoken of the demons born that night.
But on the 10th anniversary of England lifting the Webb Ellis Trophy, Wilkinson revealed that now, finally, he can view what happened in Sydney at face value.
'I was desperate that World Cup would not be the defining moment of my life,' he said. 'I was determined to fight, fight for something more. While I am still playing that will always be the case, because without the desire to come up with something more what is the point?
'There have been other notable moments. I reached the next World Cup final with England, I played for the British and Irish Lions and Toulon won the Heineken Cup earlier this year. But at the end of the day if I had won another World Cup was it going to be dramatic as what happened in 2003? Would it have had the romance, or the intensity, of a Hollywood film?
'Looking back, what took place in Australia was eerie, magical and had a mystique about it. Just to say I was part of that and on the winning team has to be good enough for anyone. Ten years later, I can say, "Damn, that was the day".'
As he took off his jacket and sat down at a cafe overlooking the Mediterranean here yesterday, Wilkinson tried to disguise his discomfort. At 34, the years have taken their toll. To nobody's real surprise, he was the one man from England's 2003 winning team to spend the 10th anniversary of that triumph last Friday playing rugby.
Just as predictably, his precision for Toulon, which keeps his current club top of the French league, was as lethal as it had been for England.
To witness him manage Toulon's 15-6 win over Perpignan was to see a man adapt his skills and mind to the demands of the modern game with a cunning and clinical application. Simply put, he has belatedly found that rugby does not need to be all-consuming. He has learned to embrace his success rather than be haunted by it.
Hours before he played he took a leisurely walk on one of the beaches close to the villa he shares with his new wife, Shelley.
During his days with England and Newcastle he would have regarded such behaviour as reckless. Not any more, it appears, although Wilkinson did insist, with a laugh: 'I was fully hatted-up, though! I like to think I have changed but match days don't count.' Even so, he admits that it is not uncommon for him to call Shelley from the hotel where Toulon's players assemble before matches just for a chat.
'I'll sometimes call her 10 minutes before we leave for the ground and we'll talk about anything other than rugby,' he said. 'She comes to watch the games but is the first to acknowledge she doesn't understand everything that goes on.'
Only Wilkinson could have forgotten the 10th anniversary, of course. 'Our team manager, Tom Whitford, told me that it was all kicking off on Twitter when I arrived at the ground before kick-off,' he said. 'It had slipped my mind as I was so engrossed with our game.'
Playing alongside him at Toulon is Matt Giteau, who played for Australia that rain-soaked evening in Sydney. And it was tackling Giteau that flattened Wilkinson and sent shock waves through the England team, as well the thousands fans watching. For what seemed an eternity, Wilkinson needed treatment for a 'stinger' in his arm. 'I think I caught Matt's hip,' he said.
History tells us Wilkinson recovered. 'But in my next game for Newcastle, I had another "stinger" and didn't play again for 10 months,' he said. 'Looking back, I have to think how close I was to not being able to finish the World Cup final.' Once Wilkinson had sent the ball spinning through the posts to win the game and ceased cavorting across the field, he returned to the dressing room a confused man. It would take years to clear his mind, it transpired.
I lay down on a bed in the physio's quarters as I needed to get a grip of what had just happened,' he recalled yesterday. 'It was like a dual conversation going on in my mind. One voice was saying: "This is amazing". The other voice was quietly spoken and saying: "What happens now? Am I going training in my beanie hat in the snow in Newcastle in five days' time and kicking into a howling wind?" I tried to find a way for the two voices to work together but I couldn't.'
Wilkinson had been a virtual hermit throughout that World Cup. 'I hated being singled out,' he said. His picture was published in one of the more sober
Australian newspapers kicking at goal with the caption: 'Is that all you have got?' On the morning of the final, another publication in Sydney pictured him as a voodoo doll and invited readers to place pins in the image. 'Did they put some in my shoulders, neck and knees?' he asked drily. Only once in two weeks did he venture on to the beach at Manly, where England prepared for the semi-final with France and then the final itself. 'I went with my dad and sat by a wall with my cap pulled down and glasses on,' he said. 'But I could see how much it meant to all the England supporters who went past. I think I was haunted by the fear of failure. I suppose the pitch was my only sanctuary.'
His homecoming was bitter-sweet. 'Everyone wanted to congratulate me, but I was injured, then injured again,' he said. 'They looked at me as someone who had helped win the World Cup. I looked at myself as worthless.' It was a cycle that took him years to break. On Friday, Wilkinson led the Toulon players on a slow walk round the pitch to applaud the crowd. 'It's part of the culture here,' he said. Supporters reached out to touch his hand or ask for an autograph. Fame is no longer a burden.
'I think I never properly recovered from the ramifications of the World Cup, or my injuries, until I came here in 2009,' he said.
Wilkinson is building a business for the future, founding a clothing company with his brother, Mark. But rugby is still his primary business and Wilkinson is still driven to suck all he can from the remnants of his career.
'I am a lucky man,' he said. More importantly, Jonny Wilkinson is at last a contented man as well.
Share on Facebook
Posted On: November 23, 2013 | Posted By: Sonja | Filed Under: Playing, Top 14, Toulon
Five penalties from Jonny Wilkinson proved enough for Toulon to claim a 15-9 win over Perpignan at Stade Felix Mayol on Friday.
Toulon were jeered off the pitch even though the result moves the European champions clear at the summit of the Top 14 standings. The lack of the expected bonus point means that Montpellier, Clermont and Toulouse are all within striking distance.
Perpignan on the other hand will be delighted by their losing bonus point, snatched despite conceding three yellow cards and missing a number of first-choice players due to international call ups.
Wilkinson kicked three penalties to give Toulon a 9-3 lead at the end of a first half characterised by USAP's brave defence and multiple handing errors from the hosts.
Even when the Catalans were reduced to 13 men for eight minutes- after David Marty's rush of blood to the head, followed quickly by Nicolas Durand sin-binned for a cynical infringement – the European champions were unable to break down their visitors' resolute defence.
Wilkinson added two more three pointers after the break to give Toulon breathing space but despite a third yellow card for Perpignan, this time to Guillaume Vilaceca, it was they who scored next, before Ecochard added a bonus-point clinching third kick in the 76th minute.
Share on Facebook
Posted On: November 21, 2013 | Posted By: Sonja | Filed Under: England, Playing, World Cup 2003
Time stands still for no one but it made an exception for Jonny Wilkinson 10 years ago on Friday. How long did that drop goal seem to hang in the Sydney night sky, lazily spinning end over end, bound for its momentous destination? Everything was in slow motion, the stadium tableau like something out of an HM Bateman cartoon entitled: "The Man Who Pissed In The Vegemite". And then it went over and the rest of Jonny's life began.
How do you follow that? How do you cope with knowing your subsequent professional existence will be one long game of catch-up? According to Wilkinson, reflecting on his finest hour exactly a decade on, the only option is to avoid re-watching the game and to rely purely on personal recollection. "I've seen the highlights and key moments but never sat down and watched the match. I've tried to preserve the quality of the memories I have, which are wrapped up in the feel, the senses, the smell, noises and atmosphere.
"I'd rather keep it in that first-person experience, rather than watching it back which can taint the memory. I want to keep this one exactly as I remember it, which was one hell of an experience. I don't think there will be too much in the future that matches it for sheer intensity."
In hindsight that extraordinary World Cup final evening in the Olympic Stadium in 2003 was also notable for the depth of both sides' character. Wilkinson, happily relocated to the south of France, sometimes wonders if it happened to someone else. "It does genuinely feel like a lifetime ago. So much so that, to a degree, it feels like a different person was there. So much has gone on since then; it's not really been a straight line. But the preciousness of it doesn't go away. It hasn't lost any of its power or brightness because time has passed."
So what would have happened had he missed? Sir Clive Woodward reckons he would still be an intensely bitter man and that his squad would never have slept soundly again. Wilkinson, having seen Australia claw their way back and take the game into extra time, understood all this at the time. "I was thinking that because of where the guys had put me, I cannot miss … this has to go over. I almost remember feeling: 'The others drifted wide but this will go over'. I knew it would go over from fairly early on.
"What surprised me was I actually got lost in that moment. I didn't know where I was. I remember half celebrating … it felt like a surreal, dream-like situation. Then there was the realisation there was still time left. I really wasn't up for a third game-tying penalty from them before the end."
Happily for English onlookers, Trevor Woodman grasped the restart and Mike Catt deposited the ball safely into the stands. Had he been offered an underground tunnel to a private desert island the following morning Wilkinson would have taken it. "There was a private party for the guys but by that point I was spent. Everything had taken its toll. I knew that before I woke up the following morning that's as good as it would probably feel. I realised that, at 24 years old, I couldn't afford to let that be the pinnacle of my career. It would have been nice to say the pressure was off but, unfortunately, I put the pressure back on to myself."
Any sense of nirvana, as a result, was swiftly replaced by deep anxiety. "I was disturbed the next morning by how quickly the atmosphere changed at the hotel. We were having breakfast and it was quiet. Some of the guys were talking about it at breakfast but there were families there who were talking about what they were going to get up to on holiday. You realise it may be the biggest thing for you right then, but it wasn't for everyone else. After all that time and effort, I thought: 'What now? Why hasn't my life changed hugely?' My misguided approach was believing I'd wake up and things would be very different."
As it turned out it was to be 2007 before an injury-plagued Wilkinson played Test rugby again. When he says he has learned "as much from the downs I've experienced … as the great moments like that one" he speaks the self-evident truth. The story of 22 November 2003 will also always be a collective triumph of wills. "Knowing what we all went through on that journey to get where we did is probably what sits with me more than that last game."
If anniversary hoopla still disconcerts Toulon's self-effacing fly-half, it at least allows everyone else to celebrate a special team and a remarkable achievement.
Share on Facebook