Posted by Sonja in Apr 22,2014 with No Comments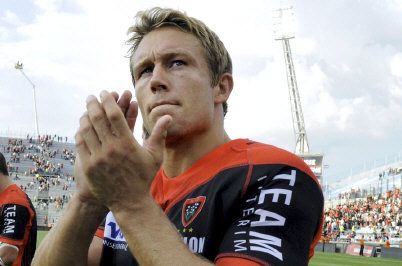 Jonny Wilkinson has been cleared to resume his quest for a glorious swansong to his glittering career after a hamstring injury.
The former England fly-half is fit to face Munster in Sunday's Heineken Cup semi-final in Nice after missing Toulon's last two matches.
Bryan Habana, the Springbok wing, is also desperate to make a mark after four months out with a thigh injury.
'We are definitely going all out on both fronts,' Habana told the Daily Telegraph.
'If you want to be part of a club that can create history you have got to lay everything down on the line.
'It is a tall ask, of course, for players but at Toulon we have so many to choose from and they are all playing fantastic rugby.
'In the southern hemisphere, you only have one competition at a time so you can put all your emphasis on that and then go back to the drawing board for the second one.
'It is a lot more difficult here. But if it were easy, it would have been done before. Doing the double would be something amazing, something historic.'
Share on Facebook